Back
Cassis Jazz Festival 2022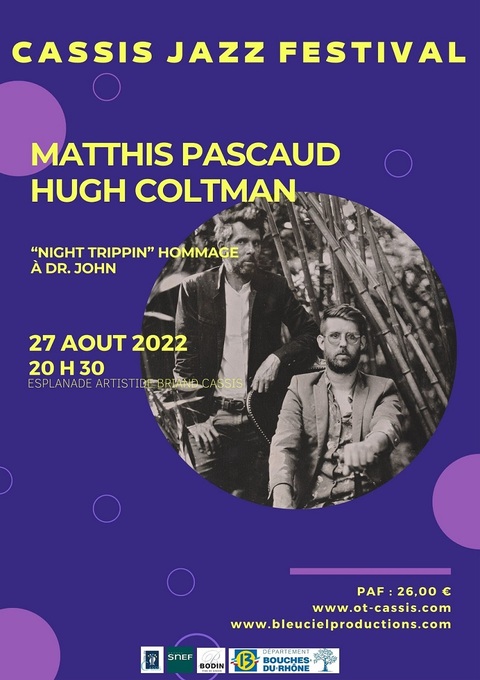 On 27th of August 2022, Cassis Jazz Festival offers a jazz concert


August 26th, 8:30 pm : Cathy Heiting - Jazz & Wine Stories
This concert has been cancelled.
August 27th, 8:30 pm : Matthis Pascaud & Hugh Coltman - "Night Trippin" Hommage à Dr John
After 2 albums with his group Square One, Matthis prepares a third opus, tribute to New Orleans musician, Dr John.
For this new project, he works with English singer Hugh Coltman. They both are great admirers of the Lousiana artist, and decided to explore his sixties period. A savory mix combining New Orleans folklore, the group's electric mood and Hugh's suave voice.
Price : 26€ per person
Place : Esplanade Aristide Briand
Tickets : RÉSERVER