Back
What to do this month in Cassis ?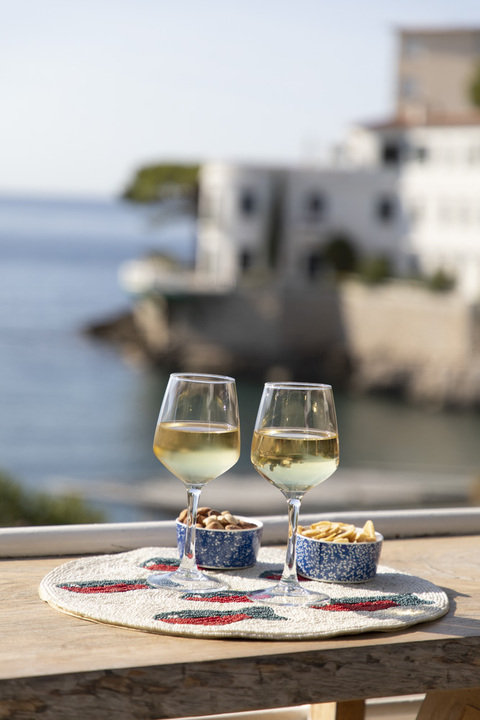 What if, to discover Cassis, I told you about how it is to live in Cassis ?
Living in Cassis...
... is about enjoying an animated village, where the shop owners will welcome you every day of the week, is about strolling, leading to our generous market stands.
It is also about enriching yourself from the provençal hertiage, by following the guide's steps through the streets of Cassis, whether this visit is about History, arts or gastronomy. The city has so much to share : the museum of Arts and popular Traditions, the Four Banal, the Saint Michel's church.... Also, we use Cassis Secrets, an app to help ourselves in the streets.
LIVING IN CASSIS...
... is about taking time and having fun or bring your children to the caroussel. It is also about wandering on the port, on the pavewalk, looking for the perfect restaurant, café or wine bar, as well as making it last longer at the Casino, for the lucky ones.
LIVING IN CASSIS...
... is also about stepping in the Calanques National Park !
By the sea, come and admire the view of the park - with live comments please - from a boat. Your choice : 3, 5, 8 or 9 Calanques ! In case you are looking for adventure, rent a boat ! You can get one with or without license, with or without a skipper - the offer here is meant to suit you. And for the ones who prefer soft water, there is also the Cap Provence aquatic complex with its large swimming pools.
By the ground, put on your favorite hiking shoes, get on an electrical bike, ... You got it by now, we are quite the athletes in Cassis !
LIVING IN CASSIS...
... is about delighting in our vineyards !
With 12 wine makers, the AOC Cassis is a heritage both living and ancient. And, as we're quite proud of it, we offer visits and tastings !
In a nutshell...
...living in Cassis is about experiencing a bit of Provence, right on the seashore. It is about living in a privileged place, proud of what we have to offer. In addition to all these activities, do not miss the cultural events!
So, if you are interested, book your activities or a night in one of the tourist accomodations !
also...
... book your activities with cassis tourism office
> Opt for a guided visit with Cassis Tourism Office
... don't hesitate to glance at the cultural events as well
> The Cultural Centre's concerts
20 January 2023: Musical show Et Dieu créa le swing
17 February 2023 : Humour Evening with 3 artists
17 March 2023 : Classical music - Baroque and classic