Back
Excursions from Cassis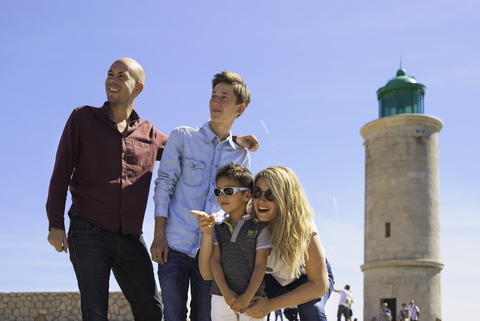 New : This summer, the Tourist Office of Cassis takes you to visit Aix en Provence, Les Alpilles and Porquerolles in all serenity!

Everything is organized: transport by tourist coach and a discovery program await you.

Tuesdays, Thursdays and Fridays on July and August


EXCURSION AIX-EN-PROVENCE IN THE EVENING!
Discover Aix en Provence, city of water, city of art, which embodies the Provencal art of living so much praised throughout the world...
The boulevards shaded by majestic plane trees, the narrow streets lined with rich private mansions, the discreet squares decorated with beautiful fountains, lined with welcoming café terraces, Aix inevitably seduces those who take the time to linger there...
15h00 : Departure from Cassis
Tour in a small tourist train
23h00 Return to Cassis
RATES: adults 32 € and children (4 to 12 years old) 26 €
BAUX DE PROVENCE AT 360° !
Discover one of the Most Beautiful Villages in France and its places steeped in history: the Château des Baux, the Chapel of the White Penitents, the Hôtel de Porcelet which has become the Brayer Museum, the Eyguières Gate, the Maison du Roy which houses the Tourist Office, the Church of Saint Vincent, the Chapel of Sainte Blaise... Go back in time to the Middle Ages and the tumultuous past of the Lords of Les Baux during activities that will punctuate your visit...
And just a stone's throw away, in the Val d'Enfer, await you the "Carrières de Lumières", monumental limestone quarries that host immersive exhibitions: this year the quarries are illuminated by the famous and unique works of the great master Salvador DALI!
08h00 : Departure from Cassis by tourist coach with a guide.
11:00 am :The Careers of Light
12:15 pm : Lunch at the restaurant La Reine Jeanne (optional with supplement) or lunch at your own pace.
14h30 : Visit of the Château des Baux followed by a free time.
19h15 : Return to Cassis
RATES: adults 52 € and children (4 to 17 years old) 42 €.
BEACHES SIDE, EXCURSION TO PORQUEROLLES !
Discover the classified site of the island of Porquerolles and its breathtaking landscapes!
Off the coast of Hyères and the Giens peninsula, beach lovers will enjoy unsuspected places, sportsmen will go on an adventure on the island, on foot or by bike (to rent on the spot)...

08h10 : Departure from Cassis by tourist coach
09h10 : Embarkation at the port of Toulon for a 1h15 cruise.
10h45 : Arrival on the island of Porquerolles.
20h30 : Return to Cassis
RATES: adults 59 € and children (4 to 10 years old) 45 €.