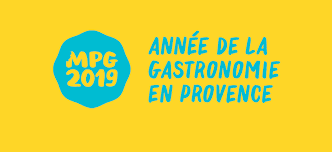 MPG 2019, the year of Gastronomy in Provence and Cassis
Many events will take place during the year of Gastronomy in Provence in Cassis.

A gourmet and festive programme: more than 1000 events in Provence!

Among which in Cassis:


Video Mapping between Land and Sea
The Wine Festival
The Unusual Dinner
The Opera at the table
...

For more information click here
Wednesday 26 June to Saturday 29 June
Cassis settles in rue de la Gastronomie
1 place Sardi Carnot, Rue de la République à Marseille.

Meet our starred chefs, winegrowers and craftsmen from Cassidains around culinary events, in an ephemeral Restaurant/boutique on rue de la République in Marseille.

Wednesday, June 26:


11:00 am: Demonstration - Show cooking by the Chef des Roches Blanches*****, Florian Cano, a young chef with a passion for Mediterranean cuisine.

Thursday, June 27:

Friday, June 28th:


15h00 : Demonstration of the winegrower-cooker Laurent Jayne, Domaine Saint Louis Jayne.
16h00 : Demonstration by Dimitri Droisneau, chef of the Villa Madie* restaurant, around an authentic and generous cuisine. In duo with Clos Ste Magdeleine, a wine estate that will present Cassis wines followed by a tasting.
18h00 : Presentation of the wines of Cassis by the Château de Fontcreuse.
Saturday, June 29:
11:00 am: Presentation of the book and signing session of the book "Provence Gourmande et généreuse" by Mr Marc Crès: a book that proposes food and wine pairings with the region's AOC wines.
18h00 : Presentation and tasting of the Bière de Cassis by the Brasserie le Doucillon.
19h00: Presentation and tasting of the wines of Clos d'Albizzi.

Tourist Office shop area: from Wednesday 26 to Saturday 29 June
Open space from 11am to 8pm.
Free admission!



Wednesday, June 26th
Feast of Saint John
Place Baragnon

7pm: Parade of the folk groups "La Poulido de Gemo" and "Calendal".

8pm: Picnic at Place Baragnon - Soup au Pistou (reservation with Cassis animation)



Sunday June 30th
Feast of St. Peter's Day
Parade of the prud' hommes, mass in the Church of St Michel, blessing of the boats and homage to the disappeared at sea in the bay of Cassis.

Sardinade on the Esplanade Aristide Briand - Price: 5 €, glass of blackcurrant wine included.



Tuesday, July 2nd
Unusual dinner at Domaine du Paternel -

sold out
7:30 pm - 10:30 pm

Dinner prepared by Dimitri Droisneau ** - La Villa Madie - Cassis

An original place that turns away from its "usual use" to open up to the public for a dinner. It is an unusual invitation to a "offbeat" place, where inspiration and creativity are essential, which offers the opportunity to discover a "nugget" of our agricultural heritage. A single watchword for chefs and cooks in the kitchen: highlight local products. An unusual dinner menu: something offbeat, surprising, beautiful, good, and above all friendly! A beautiful summer evening to enjoy without moderation.

The evening starts at 7:30 pm with an informal visit of the estate's cellar and a glass of Cassis wine. It continues at 8:30 pm, around a large table in the heart of the vineyards, to enjoy one of the most gourmet moments, prepared by the talented chef Dimitri Droisneau, from the best local products, in a friendly atmosphere...

Dinner in the open air - 120 people maxi

Price: 45 € per person or the meal, on reservation + 5 € entry



Wednesday, July 10
In vino Musica " La vérité se trouve dans le vin " - Domaine Bodin
21h
In vino musica combine top notes and symphonic notes, sweetness of the palate and musicality in the vines...

In the heart of the Domaine Cassis Bodin, share a moment of "Jazz itinérant" with pianist Jacky Terrasson, tasting the estate's wine.

This great jazzman who has studied piano since childhood, with great names like Jeff Gardner and has won several prestigious competitions, will enchant you in the heart of the vineyards.

He lives in New York nowadays.

Price: 20 €
Thursday, July 11
Lyrical and gastronomic show "l'Opéra a votre table".
Oustau Calendal from 8:30 pm

A gourmet journey, between opera arias, delicate dishes and white wines from Cassis. To start off well, enjoy a gourmet box prepared by the starred chef Ludovic Turac from Marseille.

On the menu :


Brandade of candied rock fish, vegetable shavings with citrus zest and gazpacho of tomatoes from Provence.
Pistou of sea bream, melting potato with saffron.
Organic lemon pie, served with a creamy tarragon yogurt.

All these are served in biodegradable, environmentally friendly boxes accompanied by blackcurrant wine.

Then, it's time for the show:

In an imaginary restaurant, two couples arrive for dinner. The show begins....

From cocktail to dessert, follow the burlesque tribulations of a poet butler assisted by his loyal, mischievous and twirling waitress and our guest singers who let us see and hear an unexpected musical dinner, orchestrated like a ballet, all in elegance and humour.

"At the table, at the table", you will take a little "Bayonne ham" with "spinach" and a glass of alcohol, but beware, not too much at the risk of shouting out "Ah ! What dinner I just made" or "see".


" To the table, to the table", you will take a little "Bayonne ham" with "spinach" and a glass of alcohol, but beware, not too much at the risk of shouting "Ah ! What dinner I just had" or "My clothes cracked in the back"...

This stunning evening will introduce you to the favourite recipes of the great composers, their tics and food habits...

Combining culinary and musical art, this show, performed by 4 singers accompanied by the piano, orchestrated by director and actor Jean Manifacier, is a real firework display of sounds and flavours.

Practical:

July 11 from 8:30 p.m. - meal package / 9:15 p.m. - show only

Price: 49 € per person (meal and show box)

Duration of the show: 1 h 30

at the Oustau Calendal, Esplanade A entrance. Briand



Sundays from July 21 to August 18
Jazz evenings on the roof
Rooftop of the Oustau Calendal
Discover the terrace of the Oustau Calendal, between the sea and the port, to listen to the greatest jazz performers.
Vibrate to the sounds of a quality program, tasting glasses of blackcurrant wine (to be consumed in moderation) and gourmet dishes (on reservation).
Admission to the concert: 7 €
Concert + gourmet plate: 32 €
Reservation required for gourmet dishes

July 21, for the first time in Cassis, L'Eric LUTHER SEXTET will revisit the music of the Saint Germain of the nearly 50s and 60s played by Claude Luther alongside Sidney Bechet. The sextet includes Eric Luther on trumpet, André Taddeï on clarinet, Raphael Proctuna on trombone, Jean Marie Pallavicini on bass, Bastien Pallavicini on piano and Claude Malet on drums.
catering: Fourchette & Potager
slate:
A sunny verrine
Cube of cavaillon and its San Danièle chiffonnade
Scallops and zucchini tagliatelle
on its saffron polenta cushion
Provençal Bite
Shepherd's delight


July 28th, with AJ POCKET, Swing and Be Bop will be there. With Nicolas de Martino tenor saxophone, José Caparros on trumpet, Guy Mornand on bass, Bernard Abeille on double bass and Claude Malet on drums.
catering: Fourchette & Potager
slate:
Beet hummus
Salmon tartar with dill and lemon zest
Fagot of larded asparagus
Scampi glass with badiane flambéed with pastis from Marseille and caramelized pineapple with acacia honey
Sheep's cheese and its sweetness with morello cherries
August 04, for the first time in Cassis, the quintet of Jean Marie Carniel, bassist, with Olivier Chaussade tenor saxophone, Romain Morello on trombone, Philippe Armand on piano and Claude Malet on drums.
catering: Fourchette & Potager
slate:
Summer truffle bite
Zucchini à la provençale
Fillet of red mullet on its soft tapenade sauce
Marseille bottarga on its creamy blinis
Caprice of the shepherd


August 11, for the first time in Cassis, Nadine Cohen's quartet with Stéphane Montdésir on piano, Jean Paul Artero on bass and Claude Malet on drums.
catering: Fourchette & Potager
slate:
Crunchy vegetables from the vegetable garden and its anchovy
Shrimp skewer and crab and chives mayonnaise
Vegetable flan
Italian Farandole
Shepherd's wink


August 18: Jazz à 5, alternating binary and ternary rhythms, this quintet revisits the universe of Afro-Cuban Latin jazz and the great standards of swing. With Eric Turpin on trumpet, André Bellot tenor saxophone, Jean Luc Martinez on piano, Jean Marie Pallavicini on bass and Claude Malet on drums.
catering: Fourchette & Potager
slate:
Small stuffed blackcurrant
Ratatouille glass
Green asparagus and its tapenade with white truffle
Dices of poultry marinated in rosemary and pressed lemon juice
Cheese sweetness



Friday 20 to Sunday 22 September
10th Vendanges étoilées - Starry Harvest Cassis
These 3 days are dedicated to gastronomy, the art of living, sharing and tasting in the heart of Cassis. For this occasion, about fifty renowned chefs and the Best Craftsmen of France officiating in prestigious establishments will be present to share their passion and unite their talents during culinary demonstrations, cooking or pastry courses for young and old.



Saturday, December 21
Soup Festival
Soups sold for the benefit of the restos du cœur.

Christmas market and Advent festivities



October 30 to November 3
Italian market