Back
Event evening: walking tour at the gates of the Calanques with an impressive view upon the firework of the 14th and 15th of July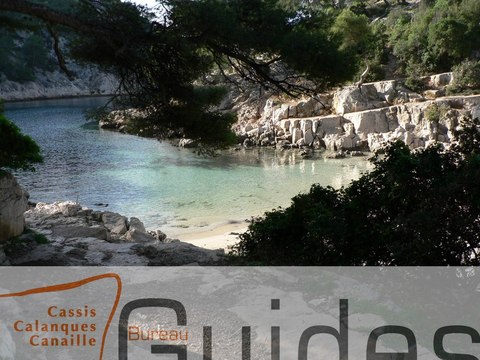 The Guides' office takes you on a walk to admire the firework.
Either facing the sea and the majestic Cap canaille cliff, or overhanging the Port-Miou calanque, this guided tour with our guides acquires significance.
All along the tour, your host shares, makes you admire and like this excpetional site through off-the-beaten-tracks pathss.
You'll know all about Cassis and the calanques' heritage and will leave amazed by those short-lived beauties!
Stop at Cassis' Presqu'île for an out of the bag picnic.
During this friendly time, enjoy the beautiful firework of Cassis.
Duration: about 4H00 including 2h00 of walking.
Open to everyone from 6 years old with a few passages needing the use of hands.
Activity subject to the weather. If the firewirk is cancelled, the tour might be maintained.
he meeting point is outside the village with an aaccess to the trail by a paying shuttle (on-site patking - plan 1.60€ (round-trip ticket) per person to take the shuttle)
Meeting point:
Rendez-vous avenue des Gorguettes - Free Gorguettes Parking. Anticipate to arrive 15 minutes before times indicated.
To provide :
1.60 € per person to take the shuttle - cost of the round trip.
A picnic - 1 litre dof water minimum per person.
A pair of sportshoes - a suit track - a raincoat.