Back
Welcome Drinks at the Tourism Office of Cassis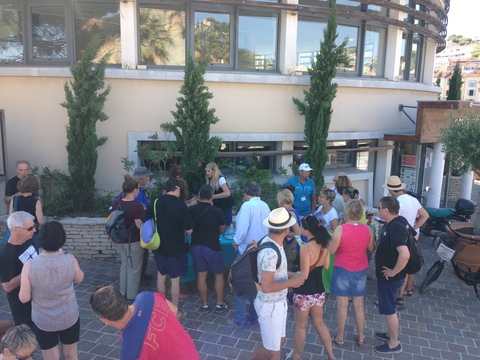 What is there to do in Cassis ?

Every Monday at 5:00 p.m., have a drink with the Tourism Office, come and discover the many activities and events of the week!!!!

July and August : Every Monday at 5:00 p.m.
Meet in front of the Tourism Office
Would you like to know what activities Cassis has to offer during your stay? Don't miss the welcome drinks and information, organised by the Tourist Office, Mondays at 5 p.m.


The team of the Tourist Office will present the agenda of the week, for all ages - children and adults, you will also get to know about the Cassidain merchants.


At the end of this presentation, you will be offered a glass of Cassis wine.


Don't miss this !