THE CASSIS TOURIST OFFICE WINS
THE 1ST PRIZE OF THE TROPHEE BUS & COACH IN THE CATEGORY
" BEST GROUP WELCOME "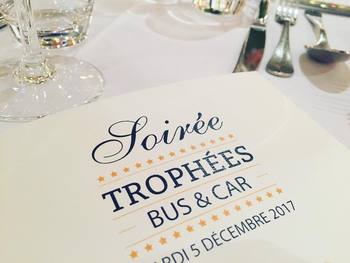 The 1st edition of the BUS & CAR Trophies was launched this year through two publications: Bus&Car Connection and Bus&Car Group Tourism. The aim of this event is to reward transport and group tourism professionals in 4 categories:
the best carrier, the best manufacturer, the best group service and the best group welcome.
It is within this last category (Best Group Reception) that the Cassis Tourist Office has applied this year with a detailed presentation of its multimodal reception platform in Les Gorguettes managed by the Tourist Office's group service and its associated services.
The Trophy for the best group reception enables a local authority (commune, conurbation, department or region) which has been able to implement and develop a real specific reception policy for group tourism professionals and coach operators.
This trophy is awarded according to four established criteria:
-innovation
-examplarity
-the quality of the daily relationship with the professionals
-the growth of the Group's business.

Cassis has been able to take the turn of group tourism and to be attentive to the expectations of tourism professionals for the challenges of the years to come.
This reception platform guarantees smooth and simplified access, has reception facilities with a large number of tourist documentation, allows groups to be transferred to the town centre by shuttle train for their greater comfort and ensures the well-being of the drivers with a dedicated area. The aim is to ensure a quality welcome as soon as they arrive in Cassis, in order to enchant the many group customers and in particular cruise passengers on excursions.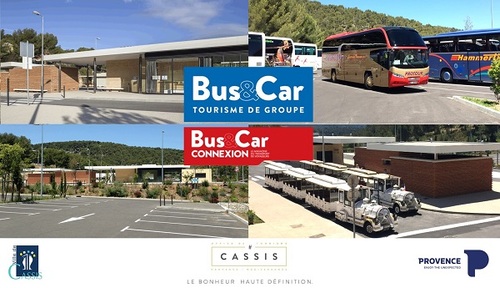 View the application file
On 5 December 2017, the CroisiEurope trophy award ceremony took place on the Seine Princess in Paris, hosted by Bruno Courtin, deputy editor-in-chief of Bus & Car Tourisme de Groupe, under the patronage of Jacques Berlioz, publisher of Info6tm and in the presence of Christian Mantei, CEO of Atout France and president of the jury, accompanied by Jean-Baptiste Tréboul, director of the editorial staff.
During this ceremony, attended by nearly 120 decision-makers, the Cassis Tourist Office was awarded first prize in the BUS & CAR 2017-2018 trophy in the category of "Best Group Welcome" for its multimodal reception platform at Les Gorguettes.
A very nice distinction for the Cassis Tourist Office, which ends the year in style with this prestigious award, all the more so as a few days earlier it had been ranked 4th best Tourist Office website by the Communication Trophies among a very large number of applications.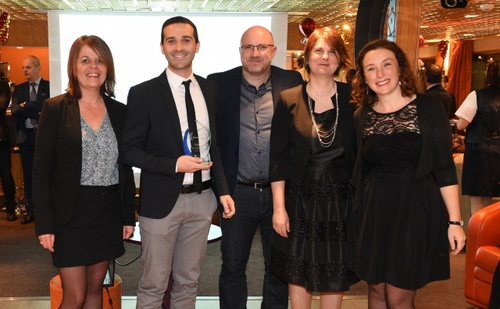 Winner : Cassis Tourist Office
Other candidates: Tourist Office of Blois-Chambord, Doubs Tourisme, ADT de l'Eure-et-Loir
YOU WISH TO GIVE YOUR comments
FOR THE PROMOTION OF THIS COACH PLATFORM: